It was a short summer, Charlie Brown
Well, I think that the chance of us having a long hot summer is rather small now. There's been some sun in August but I can't say that it's been either particularly warm or particularly dry this year.
Harvesting is still continuing but it's been very stop and start due to the rain, so not an easy year.
It looks like a good year for fruit, though, and there are loads of blackberries ripening in the hedgerows and apples on the trees. We've also been snacking on wild raspberries and bilberries when out on walks. The village allotments are looking particularly fine at the this time of year and Robin's dahlia's over in Kirk Yetholm look amazing as always.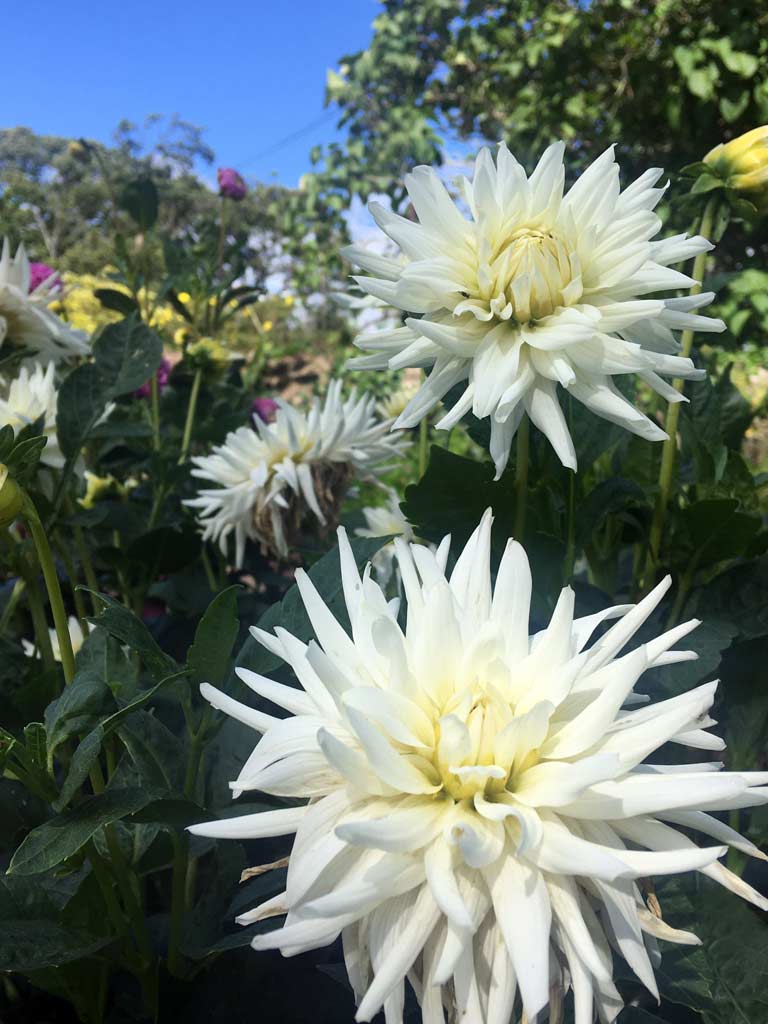 The swallows are still here, though I think that the swifts may have headed off south as I've not heard them for the last week or two now I come to think about it. It's so much easier to notice when things start than when they stop.
We've had quite a few B&B guests stay with us in August and have met lots of lovely people. The choose-your-own full Scottish breakfast menu is continuing to be popular, with tattie scones proving to be a surprise hit! No-one has yet ordered Bircher muesli from the 'lighter options' section of the breakfast menu but maybe it will happen one day, you never know.
In between looking after our B&B guests, we've been out on quite a few walks, including Tom's walk along to Wild Goose Hill, up to the Border Ridge and Windy Gyle, across Wideopen Hill, and along Dere Street at the top of the Kale Valley. Hopefully we'll have some fine and sunny days through September and October for people walking the St Cuthbert's Way and Pennine Way.